Date
Wednesday, 08 Jun 2016 6:00 PM
Welcome to the June AdTech Meetup London!
AdTech Meetup London is where all AdTech professionals and passionates can meet and discuss the latest news in the scene, the new fads and trends of AdTech and debate over the future of this ever-evolving and exciting industry.
This Meetup will be dedicated to "Predictive Marketing".
> IMPORTANT NOTICE <
Get your ticket via Eventbrite: https://www.eventbrite.co.uk/e/adtech-meetup-london-predictive-marketing-tickets-25176703197
Speakers:
Dave Hendricks and "A Recent History of Predictive Marketing"
As Managing Director of LiveIntent Limited, Dave Hendricks is leading the platform's people-based marketing expansion to UK's and EMEA's top brands, publishers, agencies and advertisers. Before launching LiveIntent, Dave was EVP of operations at PulsePoint (then known as Datran Media), where he worked alongside LiveIntent CEO Matt Keiser. A founding executive at several ESPs including ExperianCheetahMail and MessageMedia, Business Insider named Dave one of their 'Top 100 technologists' in 2011 and Alley Watch named him one of 15 people 'changing advertising' in 2014.  Follow him @davehendricks.
https://lh3.googleusercontent.com/6XH-DOtNUWMywEjZh3_I5CP2qj7GUSo4bm6wY4ab-umLSnj1Wdfz67DuS4c_jG33LUblGqcSWr0eZT_eR3HA_53XFFIq8Z37qKVLOAFzxURZP495Wv8zv2QtvvdRMRW3mhX-V4c9
Ingrid Olmesdahl and "The Rise of A.I. in Marketing"
Ingrid is Strategic Relationship Manager at Mando Agency, heading up the London office with focus on their expansion locally and globally. She has worked in marketing agencies, across digital, comms and experientials experience across UK, EMEA and Africa for the past ten years. She has worked on large scale projects for a huge range of clients including Nestle, Emirates, Fiat, Odeon Cinemas, BNP Paribas and Great Western Railways. Through her work with world class strategists and technologists, she has gained experience into the opportunities and challenges facing organisations with the ever changing digital landscape, increased expectations to deliver customer experience across all and what emerging tech we can use to manage this. Follow her @ingridolmesdahl.
https://lh6.googleusercontent.com/QXVW8GPFtG4EkPynpTJW8woiTDMb9TzQQYlX2H5JpZWN5dbnX2DYmE4LBZ99HHvo3EgCrhXlg8iz-Jw8XgSKVOUO1ZWdGKr0uwMU3KqO1F9WsfxGaV9uT0kTTLnb2ao0LL1iXcUL
Mahmoud Hamdy and "Online Privacy and Data Protection: How the new Privacy Rules will affect Predictive Marketing"
Mahmoud is a data protection expert and the founder of Detracker, the first online privacy and data protection advisory firm in London working specifically with tech startups. He previously worked for startups and corporates from Moscow to Dublin and most recently he worked with AVG Technologies in London. He has an MSc in online privacy and digital rights in the EU. Follow him @DetrackerEU.
https://lh5.googleusercontent.com/NltoG1a6uPTGIRlCLl8SLKOErhGg35Cyy4xDXWM4gWiCpWAg0DOKb8bANsbIx07CNbVXpWNOZGNvMoTGwbOJ6GDRRo9iWFwrB4GOamVMjiNsZYdfLShFZd2YM6j1gkaa_72UQNwz
The amazing Anna Cookson will be the moderator of the night.
Anna Cookson is a TV/ radio presenter, writer and journalist. During her time at QVC, she often hosted the technology shows, and loved it. As a self-professed radio geek, she's also passionate about innovation over the airwaves. Anna can often be heard on BBC Radio London, Radio 1, The Asian Network, Premier, Magic, Absolute and Kiss FM as well as the Craft Channel. Follow her @annacookson.
https://lh4.googleusercontent.com/AaIHEiaN9L8gadw7PJ7IBM33rJklKQUbZPH9dNmcf8N_FqGVu2NRXrjn23ixDfujXChntkwBAdUrXVG0dZ6NXSgEM_PpTW1YCYvP6Mhc3_SMDXw7bxuY2OAq-LHnoZDB5a3R_w5C
Venue:
WeWork Aldgate Tower – 4th floor, 35 Whitechapel High St, London E1 8EP, UK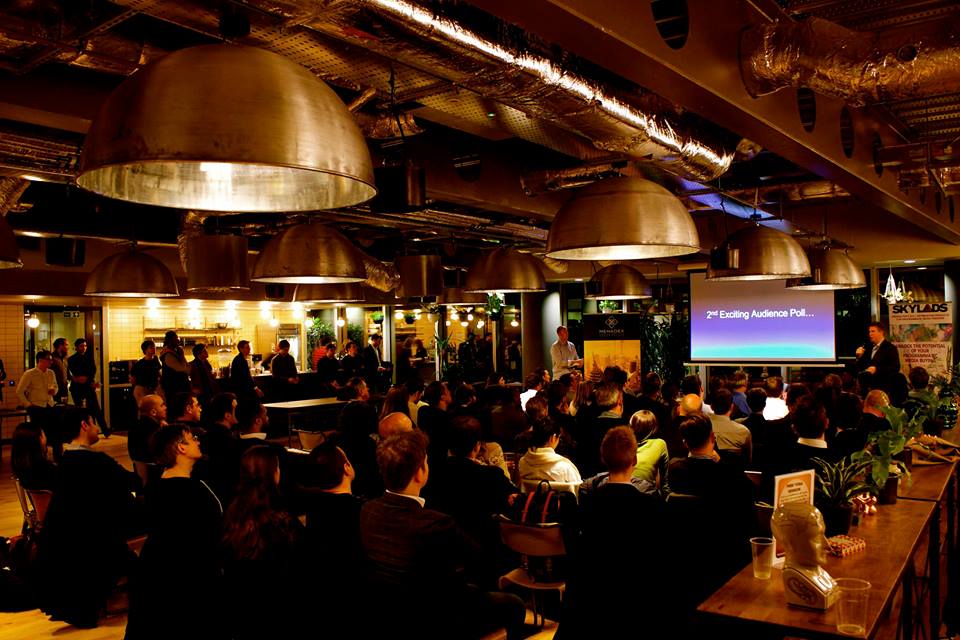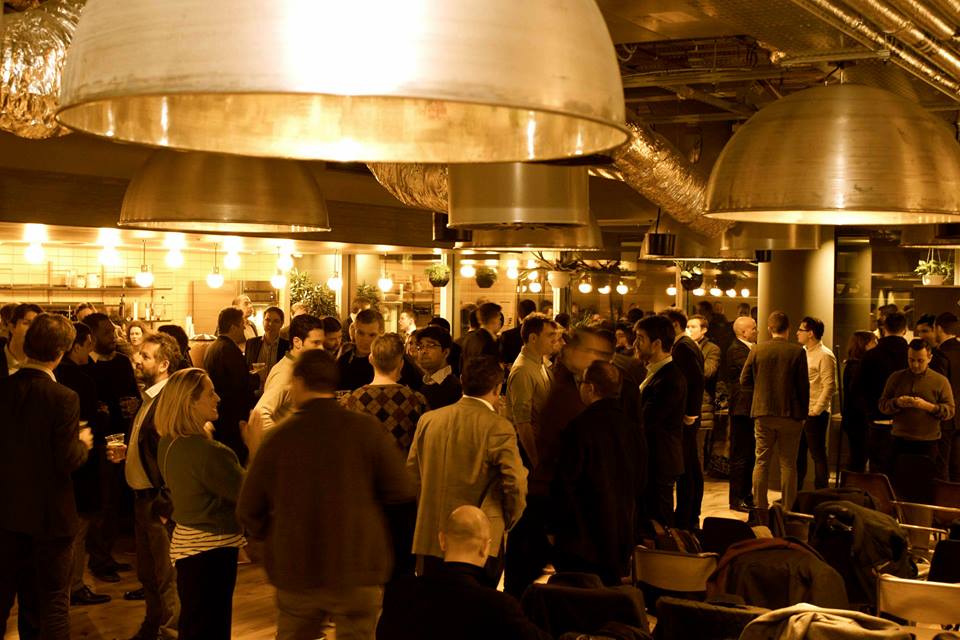 Agenda for the evening:
• 6:00-7:00 – AdTech Happy Hour – Meet and greet other professionals
• 7:00-8:00 – AdTech Updates & Presentations
• 8:00-9:00 – AdTech Networking – Drinks and talks
How can you help out the next time?
We're looking for:
• Sponsors for the event
• Speakers who have an interesting perspective on the industry to share
You can always contact us at contact@adtechmeetuplondon.co.uk if you'd like to get involved and help out in any way.
Thanks and see you soon,
Your AdTech Meetup London Team
Find more about what we do:
www.linkedin.com/company/adtech-meetup-london
www.facebook.com/adtechmeetuplondon
https://twitter.com/AdTechMeetupUK
https://www.youtube.com/channel/UCWjdVDntpI2czoEgrsIRwGg
https://www.instagram.com/adtech_meetup_london/
http://www.slideshare.net/AdTechMeetupLondon
@adtechmeetup @adtechmeetupuk @4dmbrown @xlitt @tonyjayfrank @blagorodnas @ch_letizia
#AdTech #London #AdTechMeetup #Meetup #NewTech #disruptRTB #RTB #programmatic #startup #entrepreneur #geek #g33k
Many thanks to our Sponsors:


and Partners:
https://lh6.googleusercontent.com/Clp8ecbnCADVq1A51KNqEAAA7Di37syK2jERbec4ZwlDKWiskYPf6_aZVLtp-aeVjAfpxdmMBtIIYkqpDspP5ZIkC2RHLG3l4CQgvmk1qqoj8KerX7k4mKCp9QAO8_BK732ECQfyhttps://lh6.googleusercontent.com/u5cZm_KFV7HPU9yWpKlIYAJuCLw6Xy_V09VJujrE-Bj0AV4i9FNyjhu9IBzmLPI6v9WUnKi8ES6fQcATlA1lb7SlFD1z1Rghzc6Jbf0uGpTnIuHsDwv4LgysF5UP-soXcL87uwWw
ORGANIZED BY:
https://lh6.googleusercontent.com/62tRc5Mi4IQMkc0NPU15RhzRFgaT0hQfJJmGQz48Gg1C-EVPHE-IQDEPvFN7mo5EFnMb57Nt_I-uk_fm7ZTXCveitfRc8jTxQlGIxT7pPNKu1tM35Yyfd72IQgu2V-7GEuUbAQjI