Date
Thursday, 24 Mar 2016 6:00 PM
Welcome to the March AdTech Meetup London!
AdTech Meetup London is where all AdTech professionals and passionates can meet and discuss the latest news in the scene, the new fads and trends of AdTech and debate over the future of this ever-evolving and exciting industry.
This Meetup will be dedicated to The Journey of Data into AdTech Systems.
Important note: 
To sign-up for the meetup please follow the Eventbrite link and click "Register": www.eventbrite.co.uk/e/the-journey-of-data-into-adtech-systems-tickets-22537186331
Sponsorship:
We're excited to announce that this event is sponsored by our partners from
https://lh6.googleusercontent.com/bN7OsLANcdHpxjTsgIa4ougtQZAx6wlvMKO_ue9EAHLukP8_dIJk-n69sCdHVNhhHPneU_kD6D7Sc5boDB9wSgn_7y37AgivqFdfCtU_FE1cQKUrWoLw4qFR6YePzNBZfTwPEmt8
Presentations that we'll have at the event:
Oliver Wright and "The Role of Cloud in Digital Transformation for AdTech Companies"
Oliver Wright is an Account Executive at NetSuite, the world's leading provider of cloud-based business management software. Oliver works specifically with Advertising and Digital Marketing agencies throughout Europe, helping them select business management systems which provide the level of visibility and control needed to support and drive the long term vision of the business. 
https://lh4.googleusercontent.com/LjtzVG0LpmzqRt_Dgz0zxS2zSxe60nKHQTQVtdA0X6x7BWXS60OszqXl9pbIRH3r6Z8dbo4cOZDU-x4gcFZAKP0CX2ci01wdqVJeMGXVGowmrD0-bDq4y7pSc7HFIQy5iw1Gnqzg
David Brown  will present a secret project he's working on for the Meetup. 
David Brown is a passionate supporter of helping online businesses use data analytics to improve the efficiency and effectiveness of their digital marketing efforts. After contributing to the improvement of data analytics capabilities for many UK brands (the BBC, EasyJet, ITV, Ladbrokes, Press Association, BUPA and Sony),  in 2015 David founded Adavow, a cloud-based platform that allows to stop serving ads to users who have already purchased something.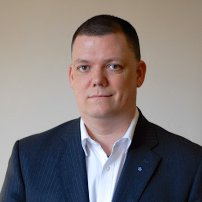 Venue:
The meetup will take place in the Aldgate Tower, 2 Leman Street, 4th floor, London E1 8FA, UK.
https://lh4.googleusercontent.com/1UaRZSXLxa57baDBkpJQQbAs3wQojlQl8rbqvOiKLV9LlMzFpyChvfAsPWZ5vYVrf5STsgvdZ-MNII77kbGzLiLluRECBnvoPePUtvvsfz6yENJ0G97YEsFu23mmpRmrc7Y_jT8S
https://lh3.googleusercontent.com/K5uSt6jNGUoOcf0oyBJGkGKqbWHThWZY_3TUZCnd4MPioGuWzvCNUXFKnc9UzoD7VHCx0agPErkk3za1LLBOoklpR63o3r7SD3H_–YUJDwRp4b6D6X2tYicQJuRpVLtPGpaWv8l
Agenda for the evening:
• 6:00-7:00 – AdTech Happy Hour – Meet and greet other professionals
• 7:00-8:00 – AdTech Updates & Presentations
• 8:00-9:00 – AdTech Networking – Drinks and talks
How can you help out the next time?
We're looking for:
• Sponsors for the event
• Speakers who have an interesting perspective on the industry to share
You can always contact us at contact@adtechmeetuplondon.co.uk if you'd like to help out in any way.
Thanks and see you soon,
Your AdTech Meetup London Team
contact@adtechmeetuplondon.co.uk
Find more about what we do:
www.linkedin.com/company/adtech-meetup-london
www.facebook.com/adtechmeetuplondon
https://www.youtube.com/channel/UCWjdVDntpI2czoEgrsIRwGg
https://www.instagram.com/adtech_meetup_london/
@adtechmeetup @adtechmeetupuk @4dmbrown @xlitt @tonyjayfrank @blagorodnas @ch_letizia
#AdTech #London #AdTechMeetup #Meetup #NewTech #disruptRTB #RTB #programmatic #startup #entrepreneur #geek #g33k
ORGANIZED BY:
https://lh6.googleusercontent.com/Tm9jactkY47BtEZxzwCsSjkpocvHb_GYpKJizUpxKvNwt9pNOKKR1sZdHpF4FW4SwbJPY0yetUqE-2reck6o6BLF4CtTAKXwEnnVnQWT9N0KaJpFVYUniCFcvyoLG7isCQsZbPR8